B.Sc., Catering Science and Hotel Management
The department has a well planned modernized kitchen with cooking Ranges, tandoori pot, Salamander, Micro-oven and the Bakery lab with a 3-deck oven, Model Training Restaurant, QTK and a Model House Keeping lab to train the students in the appropriate trade. After the completion of 3 years of B.Sc. Hotel Management course, our students can be placed as management trainees, guides, employees, supervisors, Junior level managing executives in leading star hotels, motels, restaurants, flight catering, industrial canteen, guide, mobile catering, railway and airways catering in India and in foreign countries, besides being self-employed caterers/hoteliers. The Department was started in the year 2002. The students are sent to many parts of the country as a part of their training programme. Most of the graduates are now working in leading concerns in Singapore, Malaysia, Taiwan and U.K.
Profile of Faculty
Mr. R.VIJAY BALAJI, Head of the Department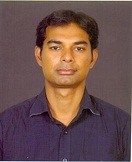 Qualification
: B.Sc,M.B.A.,MA(Tourism)
D.O.B.
: 13.11.1981
E mail ID
: emailvijaybalaji@gmail.com
Experience
: 7 Years
Ms.MARGRETTE TIMS, Assistant professor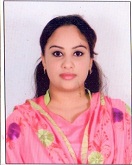 Qualification
: B.Sc.CS&HM.(Gold Medalist).,MA(Tourism).,.,MA(French)
D.O.B.
: 18.06.1991
E mail ID
:margrettetims@gmail.com
Experience
: 5 years
Mr. J.JAYASEELAN, Assistant professor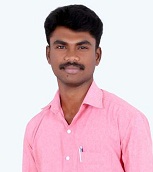 Qualification
: M.sc., MA.,
D.O.B.
: 17.03.1989
E mail ID
: jayaseelan500@gmail.com
Experience
: 5 Years