Coordinator
Prof. J.JEYABOOPATHIRAJA, Coordinator (Computer Studies)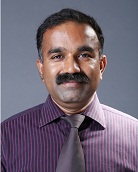 Since all the 2100 students of the College utilize the computer laboratories and also there are about 30 faculty and technical assistants to supervise and coordinate, Prof. J.JEYABOOPATHIRAJA is acting as the coordinator for the three Departments namely Computer Science, Computer Applications and Information Technology.
Qualification
:M.C.A , M.Phil.,
D.O.B.
:27.06.1974
E mail ID
: jeyaboopathi@gmail.com
Experience
: 12 Years 6 Months
Academic Achievements
: Has published 1 paper, Attended 11 seminars.