History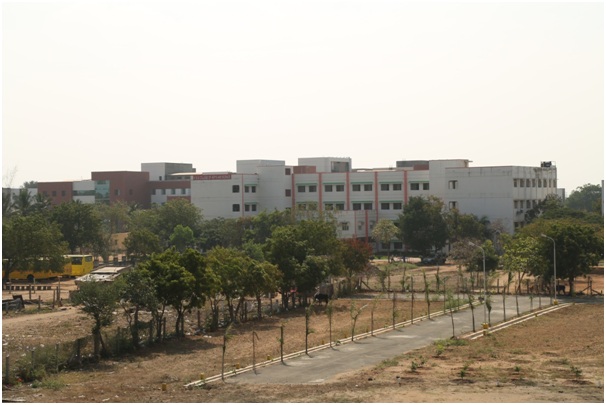 K.S.G College of Arts and Science, situated in S.F.No.93, Kamaraj Road, Varadarajapuram, Upplipalayam, Coimbatore – 641015, adjacent to the ESI Hospital, is an institution of higher learning. The College is a co-educational Institution started in the year 2001-2002 and is affiliated to the Bharathiar University, Coimbatore – 641046. The KSG Educational Trust was started on 4th July 1997 with the sole aim of imparting quality education to all the aspirants of the needy poor category in and around Coimbatore. The Trust is managing by the Trustee Ms. K.S. GITA M.A., B.L., M.Phil., a passionate educationalist, an eminent industrialist and an advocate of renown and the Trustee Dr. PavithraThaminaar the daughter of the managing Trustee who has done research in medicine. The Trust under the able stewardship of the Managing Trustee started institutions of higher learning namely K.S.G. College of Arts and Science, J.K. College of Nursing, KSG IMC and the GITA School, and all the institutions are much sought after at the regional and national level.
A Brief Profile of K.S.G. Educational Trust




The KSG College of Arts and Science the flagship institution of the KSG Educational Trust was the outcome of the passionate desire of the Managing Trustee Ms. K.S.Gita to give quality education at affordable fees to the down crodden and needy sections of society.



The college is situated in a sprawling eco-friendly campus in a prime locality in the heart of Coimbatore City. The College is well equipped with highly qualified and dedicated faculty, neat and cozy classrooms, green glass boards, state of the art laboratories, excellent infrastructure and a library well stacked with books that are adequate and journals that are national and international. The college has a separate homely hostel that serve healthy food to boys and girls who come from distant places. Besides hostels, the college also has a meet of buses that ply every day to bring day scholars from distant places..
We accept the donation from who are help to the poor students studies and donor exempted from the Income Tax.Our Income Tax 80G number is C.No. 127(75)/CIT-I/Cbe/2013-14.Who wants to donate , go to Online Payments->Donation option.