Laboratories
Computer Science, IT and Computer Applications Labs.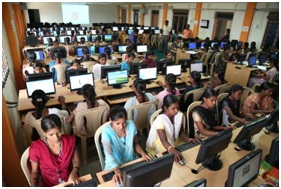 One spacious (about 3500 sqft) well-equipped air-conditioned lab housing 400 high configuration systems is located in the second floor to help the students to have individual admittance to the latest modernizations in the computer world. Additionally there are 3 computer labs each housing 60 systems. All the systems in the labs have High Speed Broad band connections. LAN connections are also provided.
Multimedia Lab
The college hosts a prestigious Multimedia Lab. sponsored by 'ADORO', an International Multimedia giant. The college has signed an MoU with ADORO. As per the MoU, ADORO is offering multimedia courses such as Photoshop, Flash, Maya, 3D Max etc. worth about Rs.60,000/ for our students as one of the Value Addition Courses for just Rs.6000/-. Out of this 6000/- the students need to pay Rs.2000/ only per year and the balance amount of Rs.4000/ will be borne by the Management. After undergoing these courses eligible students are likely to be placed in multimedia firms with very high 4 digit salary.
Biotechnology Labs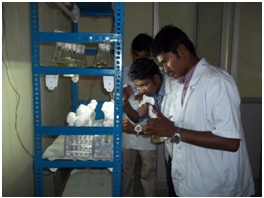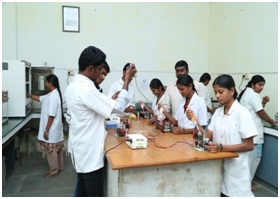 The Department has a well established main laboratory. Separate Chemistry lab, instrumentation lab with sophisticated instruments, microbiology, molecular biology, plant tissue culture labs permit the students to work at any time.
Electronics and Communication Systems Lab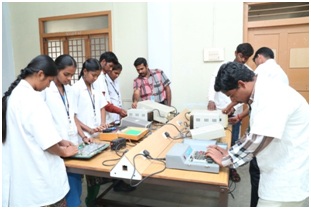 Almost all laboratory facilities such as audio and video servicing , micro controllers, embedded systems, VLSI Design, computer hardware etc are available for students for hands on training.
CSHM Labs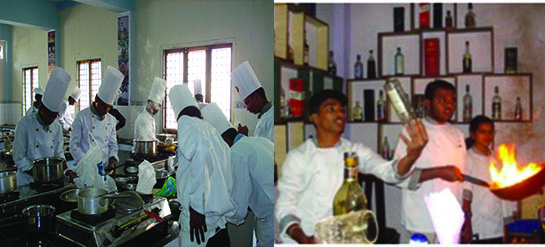 The department has a restaurant,productionlab, kitchen for day to day practicals, Quantity Kitchen, modern Front Office and house keeping labs providing effective practical training for students and to surface as winners in the Hospitality and Catering industry. Carving such as fruit carving, vegetable carving, ice carving is also our speciality.