STUDENT PEER TEACHING
STUDENT PEER TEACHING is a method by which one student instructs another student in material on which the first is an expert and the second is a novice.
Peer Teaching involves one or more students teaching other students in a particular subject area and builds on the belief that " to teach is to learn twice". Each student excels in something. Peer Teaching provides framework for sharing their knowledge ,boots self confidence and to explore their interest in teaching, while expanding and deepening their own knowledge of the topics at hand. Peer Teaching is an act of volunteerism and citizenship in the service of the institution.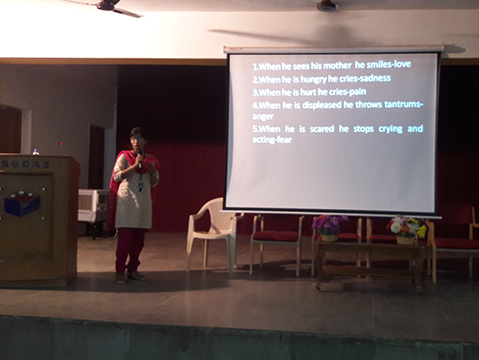 Consolidate Learning.
Increase confidence.
Develop Communication Skills.
Assess Learning.