Placement Cell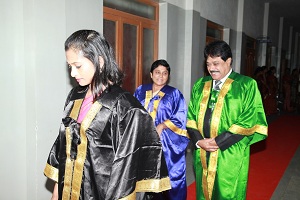 The Placement Cell plays a pivotal role in our college . Even though it was established long ago, its activitieshave reached the peak in the last 3 years. Unlike in any other college, we have appointed 2 exclusive Placement officers to assist students to be placed in various concerns on part time basis during their study period and to place them in reputed national and International companies after the completion of their degree courses. In order to enhance their employability skill the Placement Cell is conducting numerous Value Addition Courses (VAC) and Soft Skill programmes. The VAC includes multimedia courses (such as Photoshop, Flash, Maya, 3D Max etc. worth about Rs.60,000/ for our students for just Rs.6000/-. Out of this 6000/- the students need to pay Rs.2000/ only per year and the balance amount of Rs.4000/ will be borne by the Management) classes on typing, jewel making, T V and mobile phone servicing, mushroom culture, vermicomposting, apiculture, cake and bread making, Tally etc are conducted Under SS programmes intensive Spoken English courses are given right from day one and thus making them to speak English fluently by the end of their first year degree course. The other soft skills include preparing students for IAS, IPS exam, TNPSC and bank exams, developing interview skills, personality development etc. The Placement Cell signed anMoU with reputed companies such as ADORO, the renowned multimedia giant, SF & LS Skills, a Central Government organization, Ransted, Global Path, Career Tech etc. Regular seminars and expert lectures are conducted. For the last 3 years the College has placed around 250 students every year. Our students get employment in the following companies on regular basis through campus interviews; Tata Consultancy Services, Wipro Technologies Ltd. , Aircel , Elgiequipments , Infosys Technologies, TCS , Accenture , HCL BPO, Aquaguard, Eureka Forbes, Taj Hotels, Le Meridien Hotel chains and also in Hotel Industries abroad.
Placement Officers
Ms.M. DHANALAKSHMI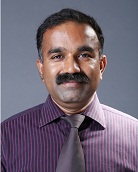 Qualification
:M.C.A , M.Phil.,
D.O.B.
: 27.06.1974
E mail ID
: jeyaboopathi@gmail.com
Experience
: 13 Years
Ms. K.PRIYA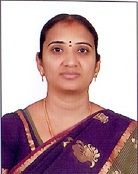 Qualification
:M.Sc(CS).,M.Phil.,(Ph.D)
D.O.B.
: 05.05.1979
E mail ID
:sripriya.g28@gmail.com
Experience
: 12 Years